Dixie Metal Detectors Online!
Join us on Facebook: Dixie Metal Detectors
www.instagram.com/dixiemetaldetectors
www.dixie-metal-detectors.com
Located in middle Tennessee, we are now an online only store. Due to the great interest in ordering online, we have decided to continue as an online store only. I am available most days Monday - Saturday from 9am until 5pm Central time. If you get our voice mail, leave a message and I'll return your call as soon as possible. If you have questions, you may use our web site to send an email or give me a call. I will be happy to combine multiple items for one shipping cost where applicable. We carry top of the line metal detecting equipment for the professional as well as the hobbyist. Dixie Metal Detectors is Middle Tennessee's authorized Minelab, XP Deus, Garrett, Nokta-Makro, Fisher, and Teknetics Dealer as well as a NEL, Detech/SEF, Coil Dealer, handling their unique line of quality coils and accessories for the professional as well as the "weekend hunter." We are Authorized Dealers for the DetectorPro Gray Ghost headphones, Sun Ray Pro Gold headphones, Garrett, Koss and other brands of headphones and accessories. We offer XP Deus, Garrett, Nokta-Makro & Minelab Pin Pointing Probes, and a full line of digging tools, books, CD's, and other metal detecting items along with many Civil War research maps and books, as well as the Official Records of the War of the Great Rebellion (OR's) on CD-ROM (see our Books & CD's page). When you need to trust a professional, call Dixie Metal Detectors: (615) 860-4333. Celebrating 37 years in business! Find us on Facebook or follow on Instagram #dixiemetaldetectors
INTRODUCING THE XP DEUS II; Click on the link to view the introduction video for the new XP DEUS II, THE FIRST FULL WIRELESS DETECTOR FOR LAND AND WATER: XP DEUS II
NEW! Ugly Box Electrolysis kit! Check out our relic & coin cleaning kit in the Accessories page under the Specialty Items page!
NEWS: Detector Pro now offers their large inventory of quality lifetime warranteed headphones in a PLATINUM series! Be sure to ask about these premium headphones before ordering.
Please note: As of November 1st 2019 Paypal now charges fee's for refunds! Be sure what your ordering is now in stock (email or call us) as all products ordered via Paypal will charge fee's if you return your item, and some products have a 25% restocking fee. Check with us if you have questions.
We offer Military Discounts (active or retired): with 15% off on select Minelab Detectors!*
Give us a call at 615-860-4333 to get 15% off your purchase of select, new Minelab metal detectors. Discount available to any active or retired military with proof of ID. Some exclusions apply.*
*Discount applicable on phone orders only. Must provide proof of Military ID or DD-214 to receive discount. Excludes certain models. Cannot be combined with any other offer or discount. Not redeemable for cash value.
We are now authorized Dealers for

Introducing Minelab's Vanquish!
We now have the new Vanquish! Models start with the 340, 440 and 540 with the 540 offering a Pro Package. Video's are available on YouTube. Each model will feature Minelab's unique abilities depending upon the model you choose. See our Minelab page for ordering details.
The MINELAB, Equinox 600 and 800 remain top choices for both beginners and experienced detectorists! Both models offer lightweight, Bluetooth/WiFi, waterproof, Multi-IQ, fast recovery and much more. Just check out the features of this new technology and don't wait any longer, get one now! Both six inch & 15 x 12 inch coils are now available as well as waterproof headphones as accessory items!
WE NOW OFFER DETECH SEF COILS FOR GARRETT, FISHER, TEKNETICS & WHITES! NEL COILS FOR MOST ALL BRANDS INCLUDING TESORO AND MINELAB. Check our Search Coils page for details and pricing!

We are now dealers for EEZOX premium knife, tool & firearms care. Works great on your knives or collectible cutlery, especially those civil war edges weapons. Want a product that really cleans even those stubborn muzzle loaders? Not only cleans but preserves the metal, prevents fingerprints and RUST? Check out what replaced over 30 solvents, oils, cleaners and foaming products for me. The great news is not only does it perform as claimed, it's cheaper than you will believe! Check it out on our Accessories page in the Specialty Items! * Works great on nuts, bolts, screws and other ferrous parts. Use only as directed.

Did you know you can now use PayPal Credit ® (a PayPal company) to finance your next metal detector? You can get no interest financing if paid off within 6 months! Other payment options are also available. With top shelf models breaking the two thousand dollar barrier and beyond, PayPal Credit ® can make that dream model a reality. Check it out and see if this is something you can use on your next detector purchase. Click on the "Apply for Paypal Credit" link below to sign up.
XP DEUS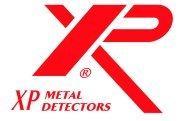 We are authorized dealers for the XP line of wireless metal detectors, including the XP Deus, Deus II and ORX models! Check out the Gold Field program that comes with the XP Deus! See details on our XP page! Now you have multiple options and packages to choose from with models starting at $799! See our XP Deus options below or click on the link to watch the new video on the Deus II: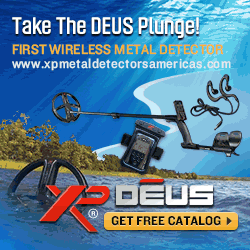 XP has just completed a series of 10 DEUS Instructional Videos. These field instruction videos are all uploaded to YouTube for easy sharing and posting to your website. You can see all of the videos at this link:
http://www.xpmetaldetectorsamericas.com/deus-user-videos/xp
Check out the new RnB Innovations
Power-Nox Lithium-Ion Power Pack for Minelab Equinox Detectors! Works on either the 600 or 800 Models.
Also available, the White's HP3100 battery for many popular White's models. Coming soon! Now available: the new battery for the Minelab Vanquish! Find these and more on our Accessories page under "Meters and Electronics"
Garrett
The new ACE APEX will offer new features such as both single and multi-frequeny operation. Light weight at only 2.5 pounds plus a 6x11 inch waterproof Viper coil. You'll be ready to search in trashy or saltwater beaches, high mineral soil or heavy brush areas. Available in English, Spanish or French versions. Both versions are in stock currently.