Join us on Facebook @ Dixie Metal Detectors!


Located just North of Nashville, Tennessee. We carry top of the line metal detecting equipment for the professional as well as the hobbyist. Dixie Metal Detectors is Middle Tennessee's only Minelab, XP Deus, Tesoro, Fisher, Garret, Sun Ray, and Detector Pro dealer, handling their unique line of quality detectors and accessories for the professional as well as the "weekend hunter." We are a 5 Star Tesoro Dealer and carry their complete line of limited Lifetime warranted detectors. Tesoro is the only company to offer a Lifetime warranty on their products. We are Dealers for Gray Ghost, Sun Ray Pro Gold, Garrett and other brands of headphones and accessories. We offer Sun Ray's accessories for Minelab, Whites, Fisher and Garrett Detectors. Detector Pro, Garrett & Minelab Pin Pointing Probes, and a full line of digging tools, books and other metal detecting items along with many Civil War research Maps and Books, as well as the Official Records of the War of the Great Rebellion (OR's) on CD-ROM (see our Specialty Items page).  When you need to trust a professional, call David at
Dixie Metal Detectors: (615) 860-4333.


Looking for the new Macro Racer? Contact me for more information or ordering!
Check out the Makro waterproof pinpointer! $149.00 Dixie price $125.00! Contact us for details or to order!

| | |
| --- | --- |
| We are now dealers for EEZOX premium firearms care! Want a product that really cleans even those stubborn muzzle loaders? Not only cleans but preserves the metal and prevents fingerprints and RUST? Check out what replaced over 30 solvents, oils, cleaners and foaming products for me. The great news is not only does it perform as claimed, it's cheaper than you will believe! Check it out on our Accessories page in the Specialty Items! * Works great on nuts, bolts, screws and other ferrous parts. Use only as directed. | |
Current Update!

Did you know you can now use PayPal Credit ® (a PayPal company) to finance your next metal detector? You can get no interest financing if paid off within 6 months! Other payment options are also available. With top shelf models breaking the two grand barrier and beyond, PayPal Credit ® can make that dream model a reality. Check it out and see if this is something you can use on your next detector purchase.
MINELAB
Attention Excalibur and Sovereign owners: "Basic Ear Training for Excalibur" CD. Outstanding way to jump your learning curve into hyper-drive. Step by step audio instruction on what to listen for, and what various targets will sound like. Expert production by Tony Diana. I highly recommend this audio CD for anyone that owns an Excalibur. Great for Sovereign owners too! Covers the broad range of sounds produced by BBS circuitry and how to understand them. Over a hour of professional quality instruction. For beginners or seasoned pro's, you'll benefit from this CD. Nothing beats understanding what your listening for. Order in our Accessories page, in the Specialty Items page. (Not a Minelab product)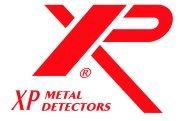 We are authorized dealers for the XP line of wireless metal detectors, including the XP Deus! Now you have multiple options and packages to choose from with models starting at $799! See our XP Deus options below:

XP has just completed a series of 10 DEUS Instructional Videos. These field instruction videos are all uploaded to YouTube for easy sharing and posting to your website. You can see all of the videos at this link:

http://www.xpmetaldetectorsamericas.com/deus-user-videos/xp


Look at the new Underwater Head Hunter detector from Detector Pro! Rated to 100 feet depth, it will come with a Lithium rechargeable battery built into the head phones! Call or email for details. 
Xterra 705: Reports from the gold fields are impressive using the Xterra705 with the 18.75 kHz coil. The Xterra 705's "Prospecting" feature is a must for anyone wishing to detect for deep gold, especially small nuggets. If your planning on ordering the 705, be sure to request the 18.75 kHz coil as an accessory coil. I expect we will soon see excessive orders for this detector once word spreads of how effective it is in the gold fields. Light weight (3.25 lbs), easy to use with great features, including numeric and tone ID, Salt water mode, All Metal mode and an easy to read Pin point mode. Also available with the dual coil kit: comes with the standard 9 kHz and the 18.75 kHz coils!

¡Atención! E-Trac detector de metales de alto rendimiento de Minelab está disponible ahora en una versión en español! ¡Eso es! El E-Trac está ahora disponible con un manual de español con iconos españoles! Viene con los objetivos de control táctil español y visualización e indentifica en español! El mismo precio que el modelo de lenguaje Inglés en $1,498.95 enviado en cualquier parte del territorio continental de Estados Unidos. AK y HI póngase en contacto con nosotros para los costes de envío. Vea la sección en nuestra página productos Minelab para ordenar o contactar por correo electrónico o teléfono: dixiedetectors@dixie-metal-detectors.com o llama: 615-860-4333 y preguntar por David.

Garrett
Four new Ace models are forthcoming soon! As always, once we get a delivery date we'll add them to our Garrett page at our discount pricing with free shipping!

The new flagship of the Garrett ACE lineup is the ACE 400, which features the Iron Audio™ feature made popular on the company's AT Pro™ and AT Gold™ detectors. Iron Audio allows the user to hear discriminated iron and to alter the detector's mid-tone signal range. This helps the operator hear the iron content in flat steel objects like bottle caps and washers that sometimes trick a detector into reporting them as good targets.
The ACE 400 includes a higher, 10 kHz frequency t...o provide better sensitivity to low and medium conductivity targets, such as gold and lead. The detector's Frequency Adjust feature allows users
to easily toggle between slight frequency shifts to help eliminate interference from other detectors or power sources. The ACE 400 ships with an 8.5"x11" DD-configuration PROformance searchcoil
that has proven to be very popular with the company's previous ACE™ 350 and EuroACE™ detectors. The ACE 400 includes five discrimination modes, electronic pinpointing, sensitivity
adjustment, and High-Resolution Iron Discrimination.
The ACE 400 will ship with three FREE accessories to complement the new release: an 8.5"x11"
DD searchcoil cover; volume-control ClearSound Easy Stow headphones; and a new ACE Environmental
Cover-up to protect the control box from rain, dust, and mud. The MSRP for the new ACE 400 is $399.95 (U.S.).
Good hunting,
David@Dixie

Phone hours: 9:00am to 5:00pm CST
 Monday - Friday

(615) 860-4333
Email:
dixiedetectors@dixie-metal-detectors.com


 We are authorized to sell and ship Tesoro products to the United States, Mexico, all US territories and its possessions as well as the Caribbean. We are also authorized Dealers for
Minelab,
XP Deus, Macro,

Garrett, Fisher, Teknetics, Detector Pro, and more. We accept American Express, MasterCard/Visa/Discover & Debit cards, PayPal, personal checks (must clear our bank before any products ship, please allow 7-10 days), money orders and offer FREE lay-away. If you would like to finance your detector, be sure to sign up with PayPal Credit which is offered via PayPal!